Become an instant keyboard power user with the ability to search & click text anywhere on screen. Comes with built-in hyperkey and remapping presets.
Seek & click
Match what you type, and click it ― all with the keyboard and anywhere on the screen.
Superkey included
Convert your caps lock key or any of your modifier keys to the hyper key, all four modifiers combined: ⌃⌥⌘⇧
The hyper key acts as an additional modifier key that you can use in all of your other apps that have keyboard shortcuts
Power user
Maximize keyboard efficiency with just a few checkboxes
Got remappings you want a checkbox for? Let me know!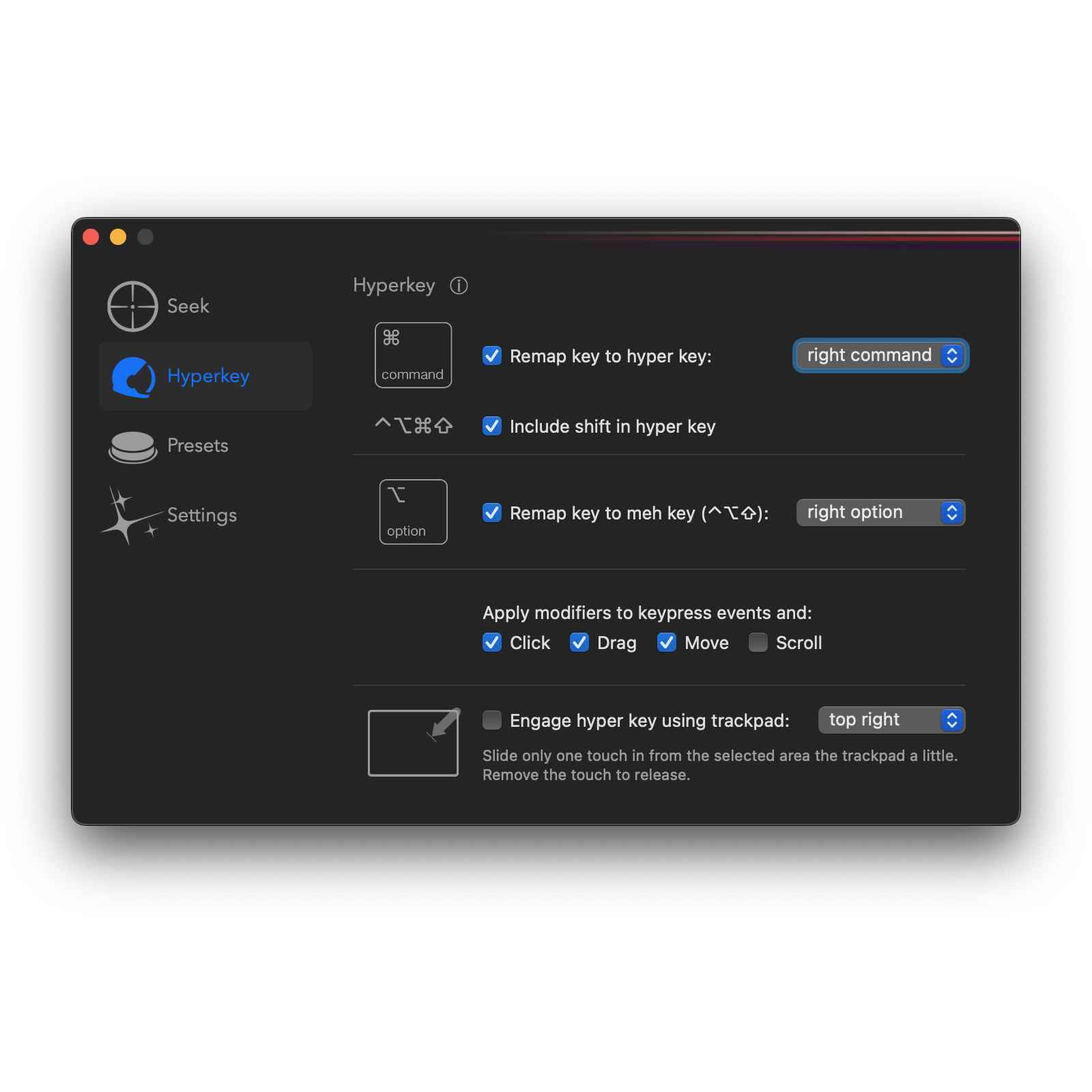 Homepage: https://superkey.app/